WE ARE OPEN!!
Dear Novick Orthodontics Family,
Our community has been through a lot over the past few months, and we know that we are all looking forward to resuming our normal routines. Throughout our temporary office closure, our practice has been working to stay in touch with you to ensure a smooth transition back to practice.
The health and safety of our patients, team and community have always been and continue to be our #1 priority. We have been closely monitoring all of the most current recommendations of how to keep our patients safe when we return to our in-office visits. These measures take into account all of the latest recommendations from the "governing bodies" and take physical distancing into account in order to minimize the number of people in our office at any one time, as well as person-to-person contact.
Before your appointment:
We ask that any patients who may have symptoms, have been exposed to someone ill, or who have travelled within the last 30 days to reschedule their appointments
We will be sending paperwork (ex. health forms) to you electronically prior to your appointment and preferentially ask that you complete them prior to your appointment.
You must wear a mask to your appointment. Due to limited supplies, we cannot provide masks at this time.
At the time of your in-office appointment:
When you arrive for your appointment, please park in the parking lot located in the rear of the building. Text us your spot number and wait in your car - a smile team member will come out to meet you.
Only the patient that is being treated will be allowed to enter the office. The only exception for this will be for our patients with special needs. Of those, only one parent/caregiver may accompany the patient. Absolutely no other family members or friends will be allowed inside.
Please bring your own mask and wear it to your appointment. Illinois health guidelines for social distancing and wearing masks in businesses continue, so bring the mask you have been using.
Your temperature will be taken by our staff using a touchless thermometer upon arrival in the parking lot. If your temperature is over 100 degrees Fahrenheit, you will be asked to leave and your appointment will be rescheduled in two weeks.
A simple questionnaire assessing your contacts, travel, and well-being will be asked of all patients as well. Any question indicating recent exposure to someone with COVID-19 or having signs and symptoms of the same will be asked to leave, and will be rescheduled in two weeks.
Please maintain the 6-foot social distancing guidelines when in the office until seated in the treatment chair.
Our reception area seating area will remain closed at this time to ensure the health and well-being of our patients and our team with the exception of our new patients.
Our tooth-brushing station will be used as a handwashing/sanitizing station and this is required of every patient before being seated. No tooth-brushing, only handwashing.
While most of our dental chairs are over the 6 ft distancing required, in the Phased reopening, we will still be seating patients in every-other-chair to maintain social distancing, which is one of the reasons for the reduced patient volume that we can accommodate.
We ask for understanding while we will try to address all your treatment needs during your visit. Individuals with multiple broken brackets may not have everything completed during this visit due to strict scheduling times.
Changes to appointments:
Unfortunately all patients have had their appointments cancelled over this time and you are all very important to us. We will contact you to reschedule your appointment based on the most urgent need and a first cancelled first-scheduled basis.
We thank you for your patience and understanding as we work through rescheduling all of the appointments. We promise we will contact you as soon as we can!
Office hours and workdays may be extended.
Administrative tasks will be done over the phone or email, where possible.
Welcoming New Patients and Virtual Appointments:
For both new patients and existing patients who would like a virtual appointment from the convenience, comfort, and safety of home - a "Start Your Virtual Exam" box appears on the lower right side on the homepage of our website. You will be asked to answer a few questions and submit pictures and a smile team member will contact you to set up your next step.
Some of our appointments can and therefore will remain VIRTUAL in an effort to reduce the number of patients in the office. You will be contacted if your planned visit can be done virtually.
Our virtual platform is also available to any patient who is having an emergency or has a question about their treatment. Simply use it to send a picture for an immediate reply.
Welcoming New Patients In-Office:
If you are a new patient and would prefer an in-office exam rather than virtual, please contact us via phone or text to 708-366-2300, or via email to novick@novickorthodontics.com. We look forward to meeting you soon!
We thank you all for your support during this time. Our practice would not exist without our amazing patients, and we are so grateful for each and every one of you. Thank you for your patience and understanding as we work through these unprecedented times. The safety of our patients, our team and our community is always our top priority. We maintain our commitment to you to deliver the highest quality of orthodontic care in a friendly and welcoming environment. We look forward to seeing you all again soon, even if you don't recognize us under all of our masks and gowns!
Keep smiling,
Dr. Novick and the entire Novick Orthodontics Team
Seeing is Believing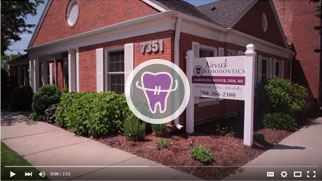 Practice Overview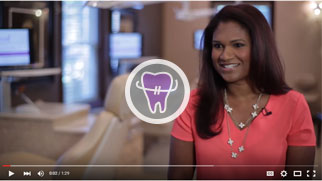 Meet the Doctor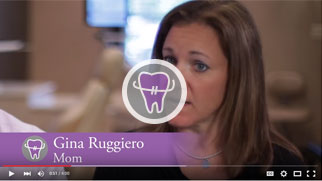 Patient Testimonials